How to Play?
You have the control, it is self serve!
1) Choose a Game
Choose one of our games, in which you will embody a fictional character. Play and explore the city.
2) Build your Team
Go on an Adventure as a couple, with your friends or with your family or even solo (We recommend up to 6 players per team). Split large groups into several teams to play against the clock.
3) Book the game
Register online. We offer great flexibility. The games can be played within 12 months after purchase. You will also be able to add or modify players if you want.
4) Launch the Adventure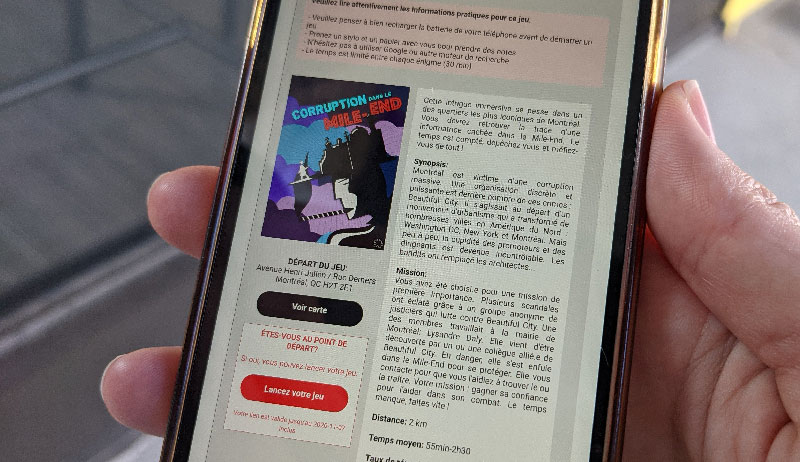 Whenever you're ready, go to the starting point and launch your game from the activation email. The adventure will start and you'll receive messages from a narrator.
5) During the Adventure
You will receive clues to decipher and riddles to solve. When you think you have the right answer, send it in. If it is correct, you will move on to the next step. Are you stuck on a puzzle? Send HINT to receive one.
6) After the adventure?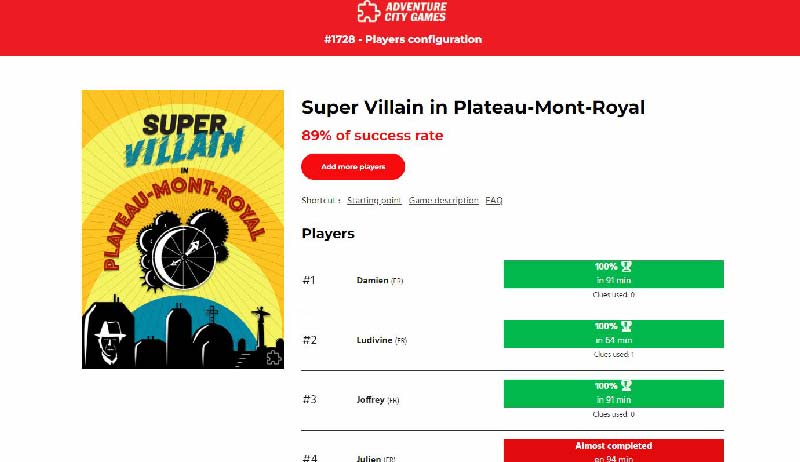 From your configuration page, you will be able to see the performance of all the players in your group!