Organize your event
1. Choose a game and buy tickets for your team
2. Configure the players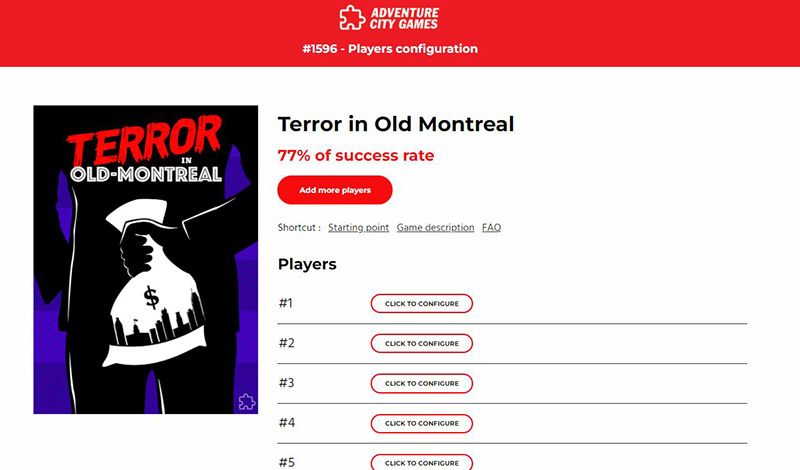 Username, email address, mobile number and language (French ou English)
3. Go to the starting point whenever you want and start the game
All information will be sent by email to each player after configuration
4. Play in the city. How it works:

The adventure begins. Players receive instructions from the narrator on their phone.
Explore the city in a story-based game.


Challenge yourself by deciphering the clues and solving the riddles to get to the next step.
Observe the elements that surround you (facades of monuments, sculptures, signs, inscriptions...).
Collaborate with your team.
Get hints if you get stuck.


Discover the city in a fun way
Most of our scenarios are based on historical facts.


Solve the final puzzle
Unlock the mystery behind your adventure..

5. End of the game
Once the game is over, you will be able to see the performance of all the players in your team by logging into your configuration page!