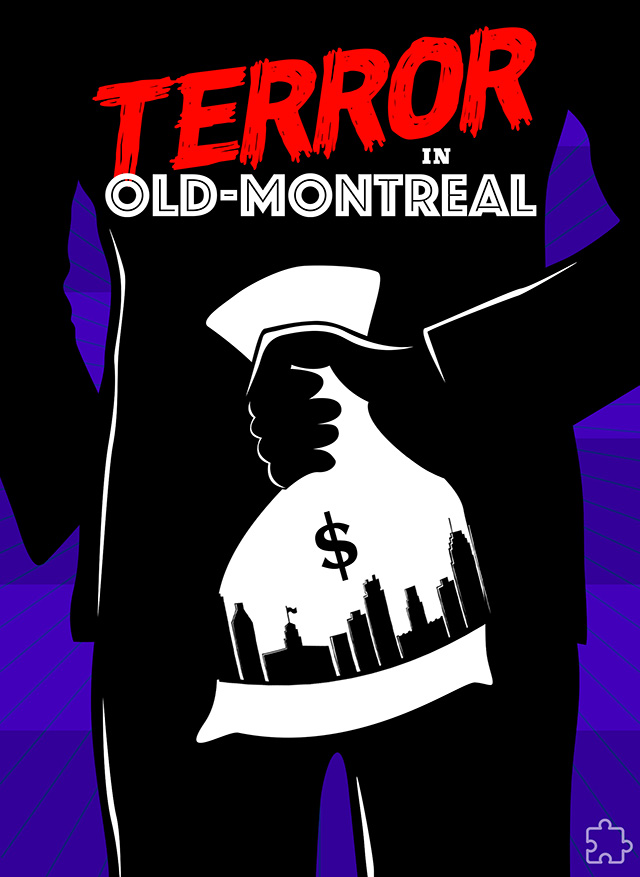 Terror in Old Montreal
Distance : 3 KM
Average time : 55MIN-2H30
77% of success rate
With this one of a kind investigation you will discover the old city and its secrets. Stay tuned, open your eyes and discover the city in its true glory.
👉 After booking you will still be able to add players and you can play when you want.
✅ Valid for 12 months.